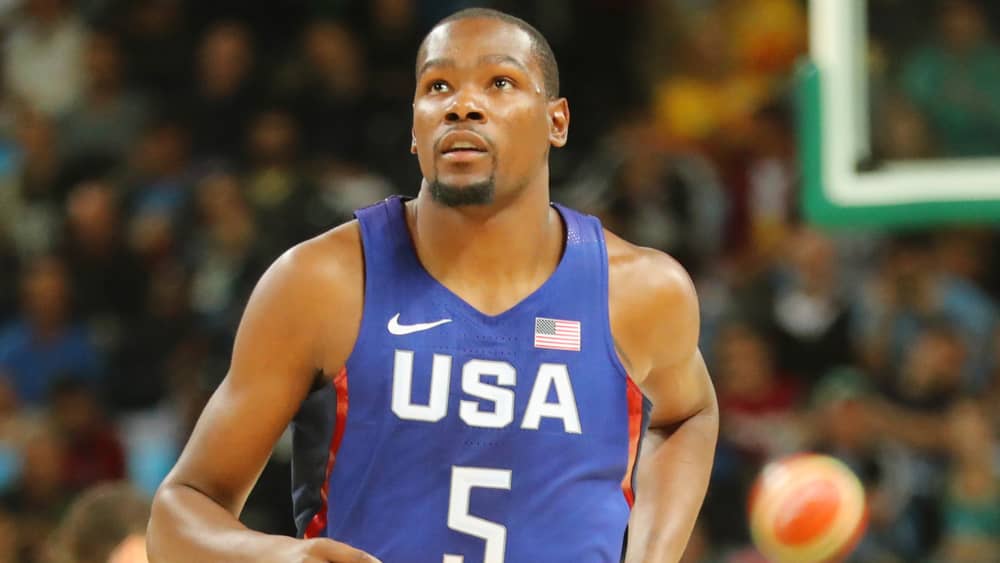 France defeated Team USA 83-76 in the 2020 Summer Games basketball tournament Sunday in Saitama, Japan. The win snapped Team USA's 25-game winning streak at the Olympics. The loss on Sunday was the first time Team USA were defeated in an Olympic men's basketball competition since a defeat to Argentina in the 2004 Summer Games.
Evan Fournier scored 28 points to lead France to victory. Milwaukee Bucks guard Jrue Holiday scored a team-high 18 points, and Kevin Durant to just 10 points.
The Czech Republic, Italy and Australia picked up wins in their first-round games at the 2020 Summer Games men's basketball tournament Sunday. The first round of the women's tournament starts Monday. Team USA will next face Iran in another preliminary round game on Wednesday.
Editorial credit: Leonard Zhukovsky / Shutterstock.com