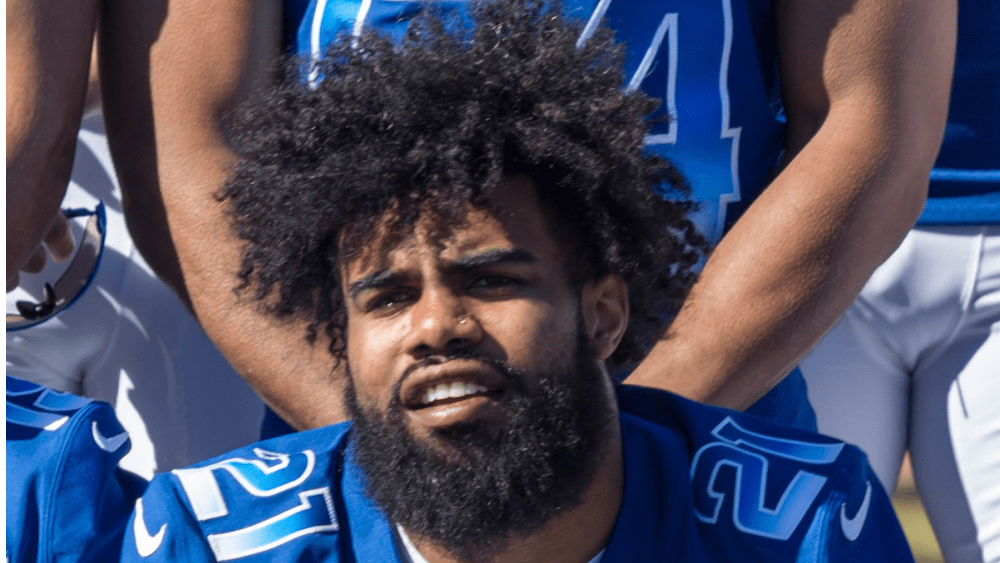 The Dallas Cowboys have released veteran running back Ezekiel Elliott. The Cowboys signed Elliott to a six-year, $90 million contract in 2019, and will save more than $11 million on their 2023 salary cap from his release.
Owner Jerry Jones announced in a statement Wednesday afternoon: "We have mutually agreed with Zeke that the best decision for everyone is that he will be able to experience free agency, and we can increase our flexibility and options as well. This is one of the toughest parts of operating a team .. Moments like this come, and extremely difficult decisions and choices are made, for the franchise, for me personally and for players too. We will always have a special place and love for Zeke and what he means to our Cowboys family, both as a person and a player. That will never change."
The 27-year-old Elliott is a three-time Pro Bowl selection and former All-Pro, who entered the league as the No. 4 overall pick in the 2016 NFL Draft. He led the NFL with 1,631 rushing yards as a rookie and with 1,434 rushing yards in 2018. Elliott totaled 8,262 rushing yards and 68 touchdowns on 1,881 carries in 103 games for the Cowboys. He also caught 305 passes for 2,336 yards and 12 scores for the NFC East franchise.
However last season, Elliott totaled a career-low 876 rushing yards and failed to eclipse 1,000 yards from scrimmage for the first time in 2022. He also scored 12 touchdowns as the team's red zone option. Second-string running back Tony Pollard led the Cowboys with 1,378 yards from scrimmage last season, scoring 12 touchdowns in 16 games.
Editorial credit Jamie Lamor Thompson / Shutterstock.com